Collaborative Environment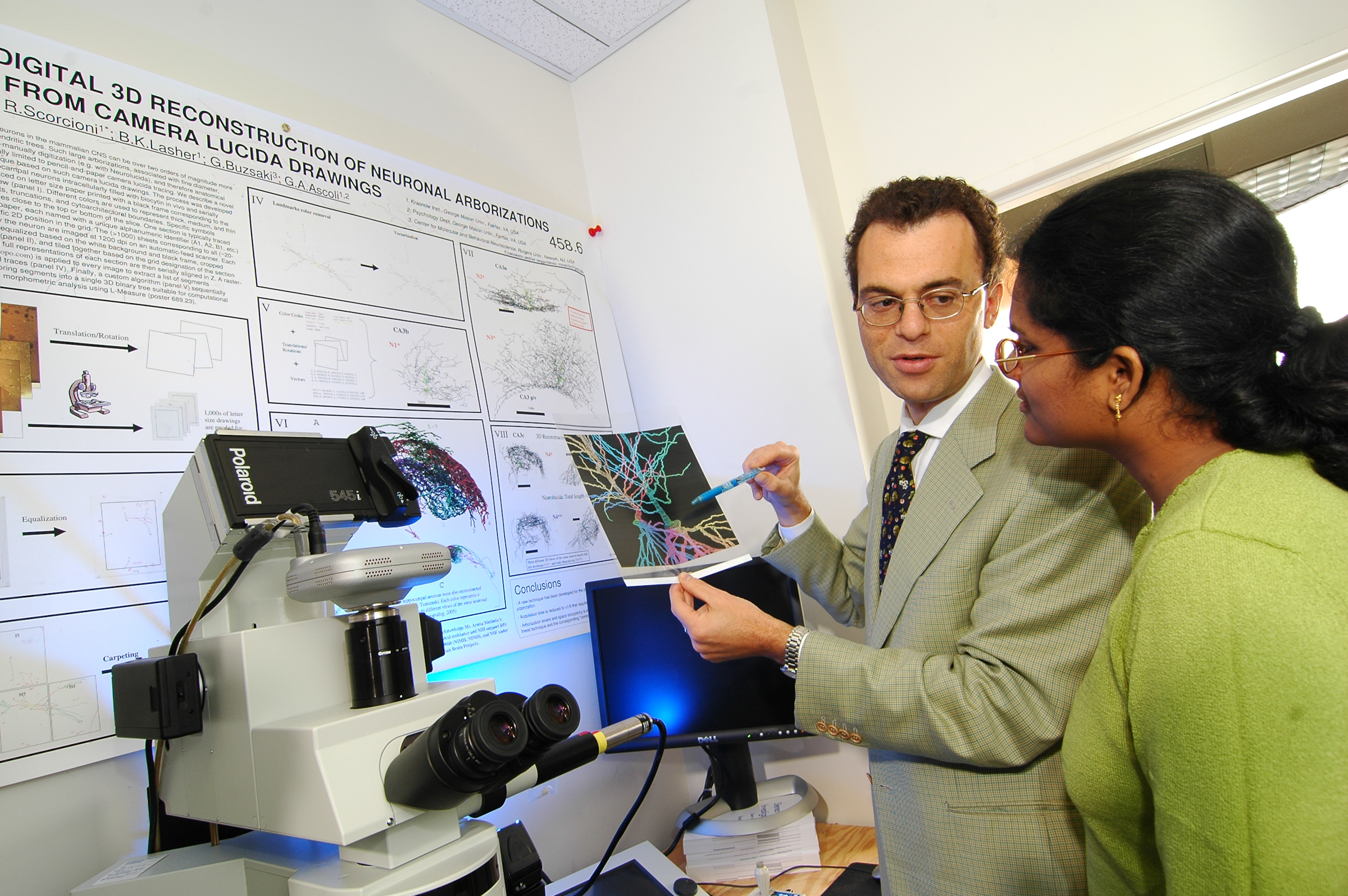 We have a very active laboratory with undergraduates, graduates, and postdoctoral fellows collaborating on many different projects. Our intellectual endeavors include individual and team meetings, collaborative teleconferences, weekly seminars, academic training, and much more. We also have social events like annual lab parties, bootcamps, group hikes, and brown bag lunches. Check on the CN3 website for available positions.
Teaching
I enjoy teaching graduate courses and I welcome Neuroscience, Psychology, Bioinformatics, Biology, Bioengineering, and Information Technology students interested in neuroinformatics and computational neuroanatomy to attend my classes. All students in the greater Washington DC area who wish to visit my Krasnow laboratory are strongly encouraged to contact me (thesis slots available!).

Personal Side
I have four kids and a wife, making life at home almost as complicated as my lab. My wife, Rebecca Goldin, is a professor in mathematics at GMU.